Energy Materials: Design, Discovery and Data
Postgraduate course, Yonsei University, Materials Science and Engineering, 2016
I spent the Easter period of 2016, 2017 and 2019 at Yonsei University, giving postraduate lectures and workshops on computational investigation into energy materials.
Each year, the course was led by Prof. Aron Walsh, who introduced the necessary quantum chemistry theory and practical methods for first-principles calculations. I delivered lectures on data-driven methods, and practical hands-on python workshops.
The courses were intensive, delivered as 3 x 3 hour lectures a week for 3 weeks. As such, it was a unique challenge of stamina for students and teachers! Luckily, everyone rose to the challenge and the students were exceedingly driven, whis made for an extremely rewarding teaching experience.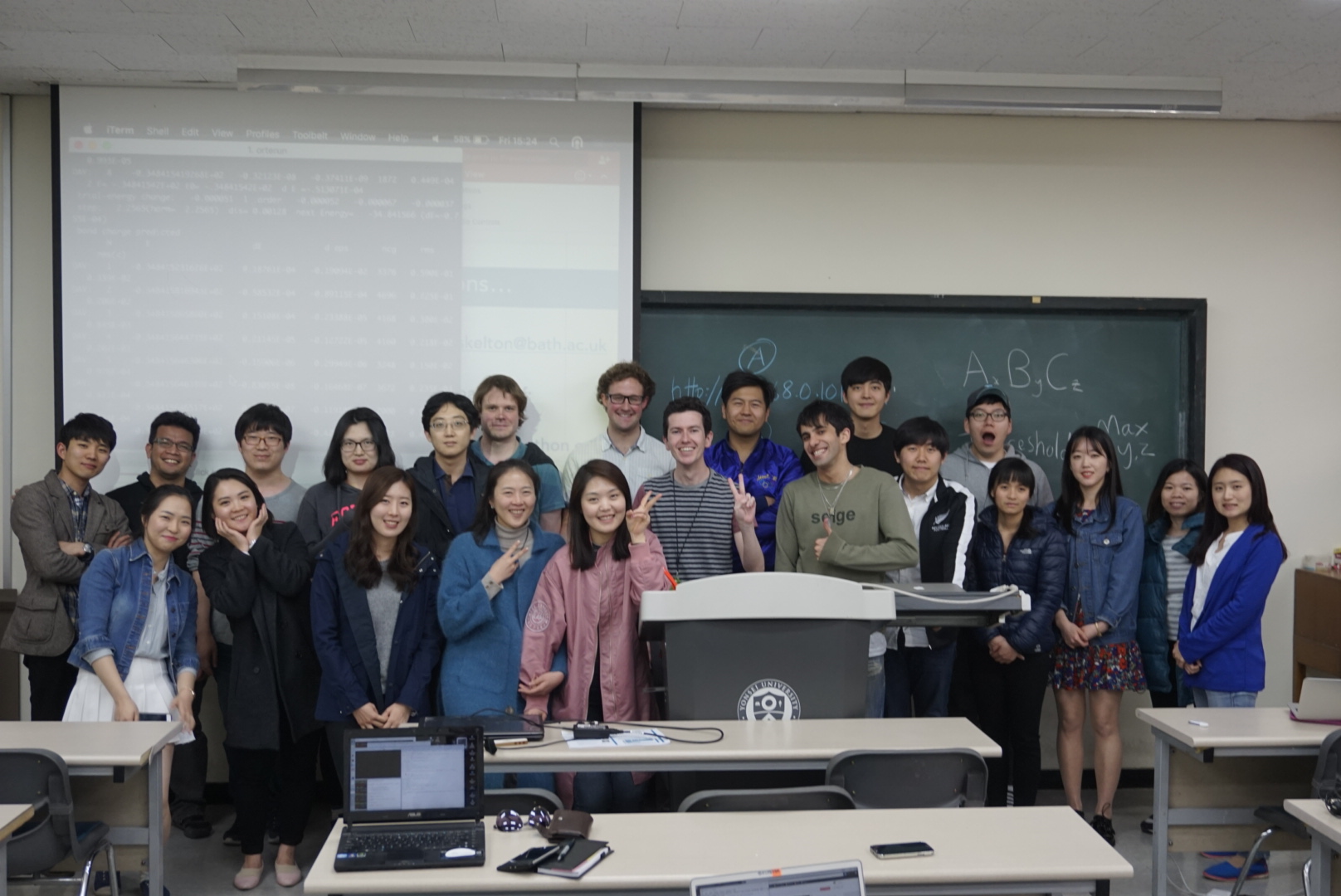 Hats off to the other teachers of the course over the years, including Lucy Whalley, Jonathan Skelton and Samathan Hood.
Below is an example presentation of mine from the 2017 course: